Welcome to DayWorker, the dynamic network connecting the Daywork community.
How it works
Daywork
Instantly find daywork and dayworkers in your vicinity for free.
Crew Houses
Locate and arrange your accommodation needs via our network of crew houses.
Events
Find out about up & coming events with the community.
Benefits of using Dayworker
Locator
Specify your location, requirements and availability, and DayWorker will instantly find and update you with suitable opportunities or candidates.
Availability checker
Confirm immediately if a Dayworker is available for work.
Find what you are looking for
Use our map or list function to find Daywork(ers), Crewhouses or Events in your area.
Instant messaging
Once connected, get working immediately with dayworkers or potential employers through DayWorker messaging.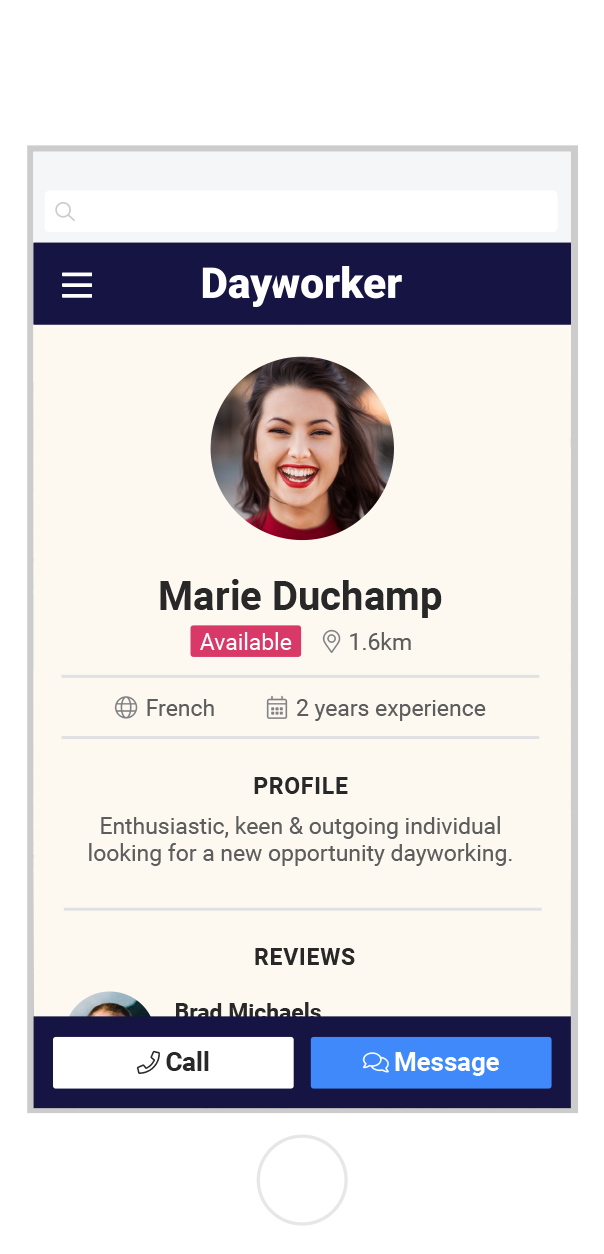 Reviews

"A truly unique platform that is free to both Dayworkers & yachts."
Sign up now
Become a member of the Dayworker community today and start your journey to new horizons!